My childhood memories are still very much alive...memories of growing up with my five sisters in the hills of Tennessee... finding hollow tree trunks to hide in...exploring in the enchanted forest near our home... going treasure hunting in the cotton fields...making mud pies...braiding each others hair...swimming at the 'swimming hole' down at the river...gardening...baking with my mama...painting... all of these memories are ones that I will treasure my whole life.
Here are some photos from my childhood... from my "simple" life.
(All photos are taken by Barry Jackson: www.barryjacksonphotography.com and are protected by copyright)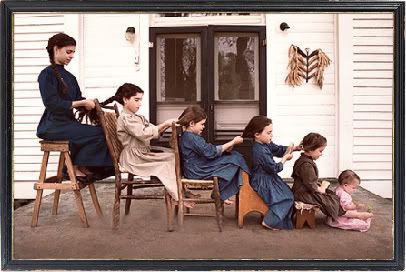 Left to Right: Shekinah, Shariyah (me), Zionah, Miriam, Mikaelah, and Mariyah...all 6 of us!!!
"Miriam"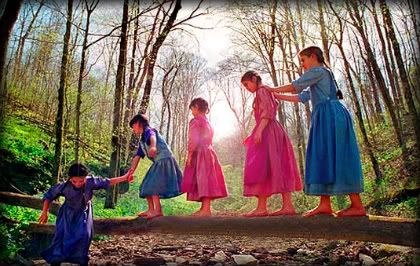 "My sisters and I exploring in the enchanted forest..."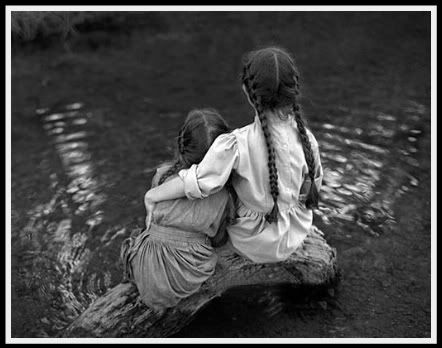 "Miriam and I"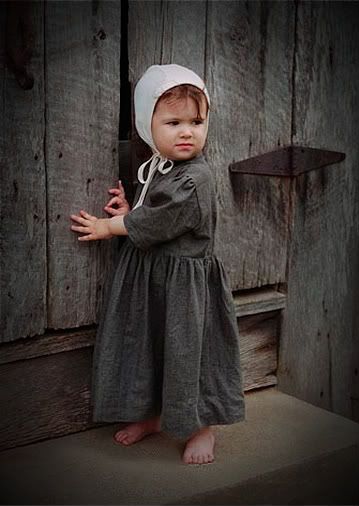 "Mariyah"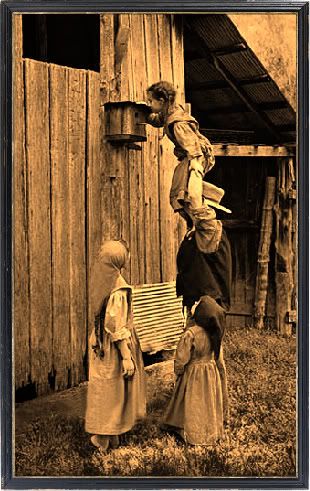 "Miriam getting a peek at the baby birdies"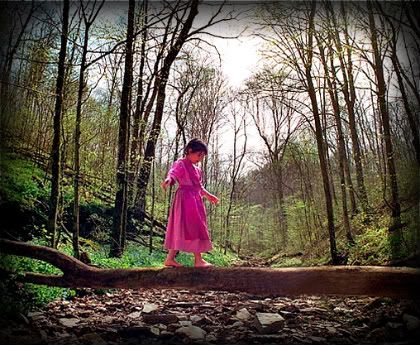 "Mikaelah practicing her balancing act"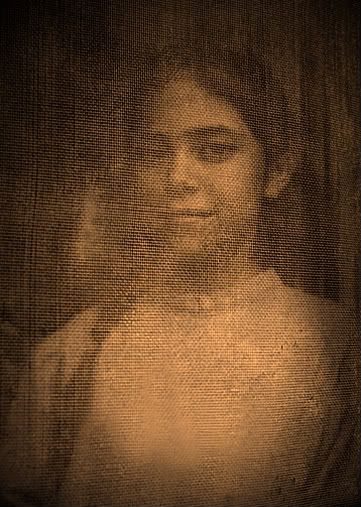 "Zionah"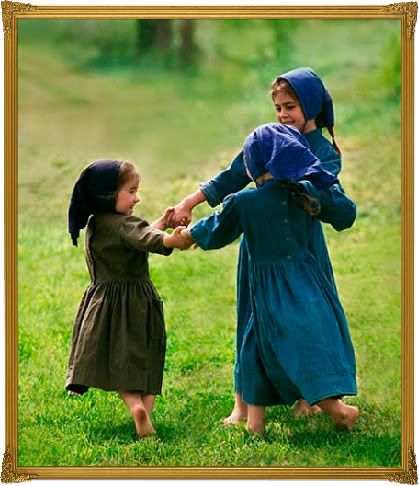 "Ring around the rosie...pocket full of posie...ashes, ashes..."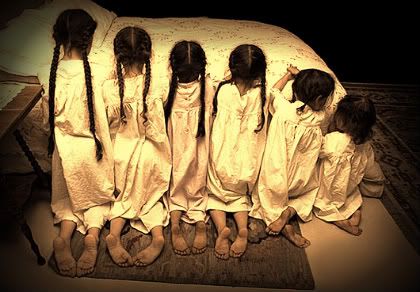 "Bedtime Prayers"

If only my days could be as care-free as they used to be!!! I hope you've enjoyed this little "blast from my past"...
Goodnight ~