AVAILABLE FOR PURCHASE IN MY ETSY SHOP!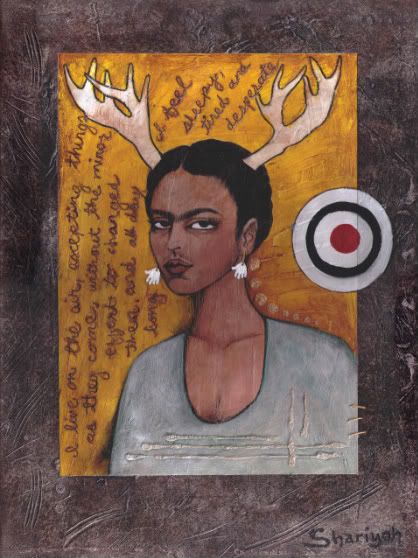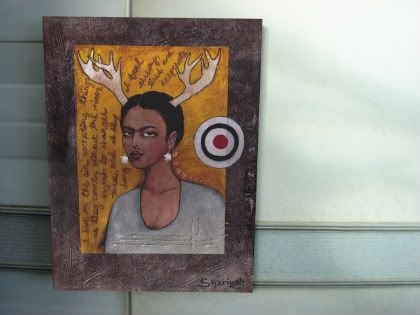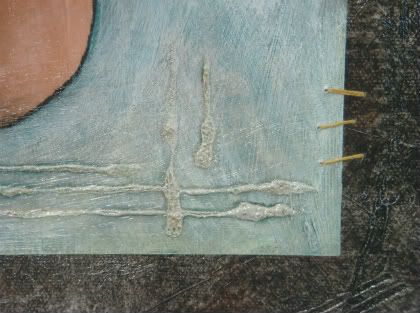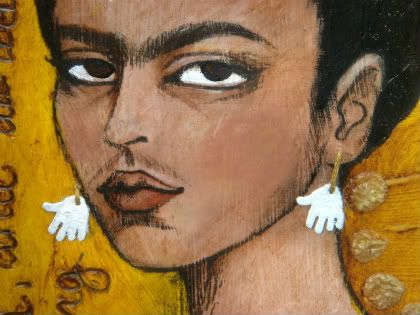 This portrait was inspired by the beautiful Frida Kahlo. I could never tire of painting this amazing and mysterious woman!



This painting is a mixed media piece. The center of the painting I painted on 100% cotton watercolor paper which I then mounted onto a distressed canvas. It has random marks and scratches over entire canvas which also has an ink stain on top creating an "old world" feel to it. Frida's earrings are sewn on (these were supposedly gifted to her by the famous picasso!), as well as a few odd stitches on bottom right of painting (see close up photos for detail). Edges of canvas are painted black, ready to hang.





Hand writing in the background of Frida's portrait read the following: "I live on the air, accepting things as they come, without the minor effort to changed them, and all day long I feel sleepy, tired and desperate" (excerpt from Frida Kahlo's personal diary)





Canvas size: 12" x 16"