After quite a long blogging break...I am back! I have done absolutely no painting this last month, well, that is... my own painting. I've been so busy doing interior/exterior house painting that I've found that by the time I've done an 8 hour day of that, I have no creative energy left!

...the good news is, that is now the past! Friday was my last official day 'on the job' and today was the first day in so long that I actually sat down and painted! I was starting to get that feeling that I'd forgotten how, so it felt so good to get it out of me! I've been so inspired lately with new creative ideas, and even more so since my mother, who is the one who taught me how to hold a brush, (www.rustedwingsgallery.blogspot.com) has been sending me photos of new paintings she has been working on, and my sister Xionah, who never even knew she could hold a brush, just out of the blue started painting some amazing paintings!

Here is one of my Mama's latest works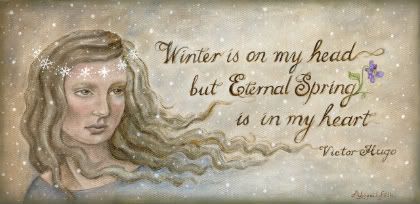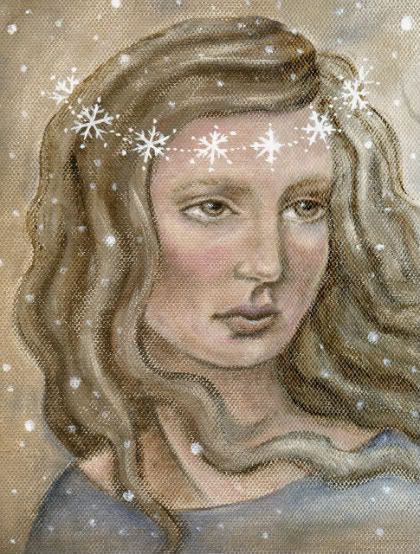 I love this one...dreaming of Springtime...sounds like me!

Here is Xionah's first painting!!! Can you believe it?!
How can I not be inspired to paint with these two?!?!