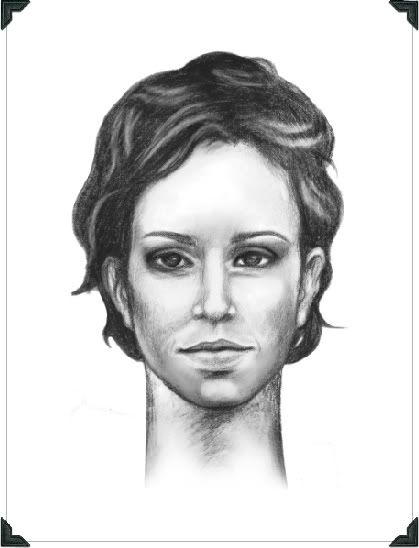 I have finally forced myself to sit down and do some sketching! I recently was blessed to be able to sign up to Misty Mawn's online class "Drawing & Painting Portraits" and have been itching to get started... being that I am starting about 2 weeks after the class actually began, and have a little over two weeks to go, I have lots of catching up to do! I have decided to post my progress as I go- no matter how much I dislike the result...
This is the first assignment... to do a portrait sketch with pencil.(I can't even remember the last time I did a pencil sketch!) but thank you Misty~ it has reminded me that I could do with lots more practice! The outcome-I was less than happy with. I don't know if it's because it's from a photo of ME, and staring at every detail of my face, noticing every little wrinkle, shadows (in the wrong places) and little imperfections wasn't exactly what I would call fun, so I have to say that this will probably be the end of this sketches life. At least she is getting her 'moment of fame' before she is taken to my studio to be painted over with thick BLACK acrylics.
I'm nowhere close to being ready for the next assignment...so I'm off to do portrait #2...