Another busy week has past! I spent most of this week busying myself making things for the three markets I attended this week: First Thursdays, Ostend Market, and Devonport Craft Market (see "Upcoming Events" on my side bar to see upcoming Markets that I will attend)
Here are a few of the items you can find at my market stall, which are also available in my online store: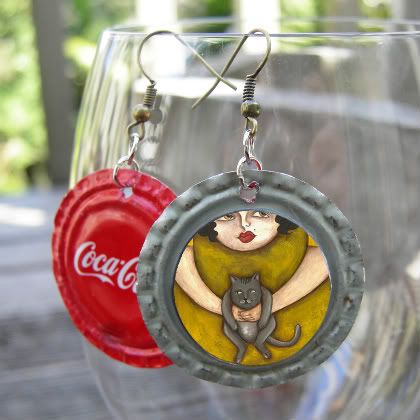 Recycled Bottle-Cap Earrings "Tabitha"
Antique Wooden Domino Brooch "Girlfriends"
Fine Art Paper Weight "Viva La Frida!"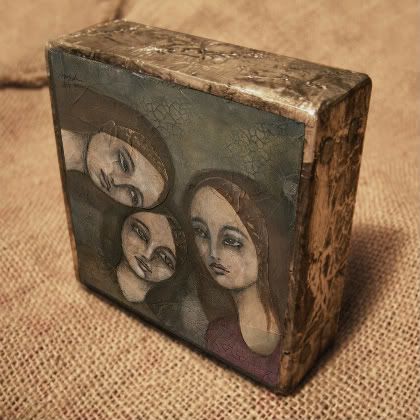 Art Block "Friends"
Me and the Devonport Craft Market

Now I'm off to get back to work on my series of paintings for my May exhibit at Soul Gallery! I will keep posting new works as I go... :)